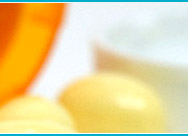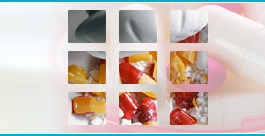 Lactose
Poly Vinyl Pyrolidone K-30
Ethyl Cellulose
Talcum Powder IP
Spirulina (Most Amazing food on earth)
Simithicone - Oil/Emulsion 33%
Xanthan Gum
Veegum
Aspartame
Micro Crystalline Cellulose & Carboxy Methyl Cellulose Sodium USP, NF, BP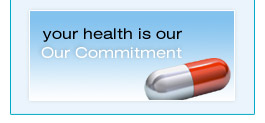 Home
»
Tablets
» Micro Crystalline Cellulose
Micro Crystalline Cellulose
Micro Crystalline Cellulose is a mechanically disintegrated level of D.P. Cellulose. It comprises purified, de-polymerised, Micro Crystalline sub micron size colloidal particles. It is produced by treating Alfa Cellulose obtained as a pulp from fibrous plants with minerals acid.

It is a white, odourless, tasteless, extra free flowing powder which is relatively free from organic and non-organic contaminants. It is metabolically inert, and has excellent water absorptive, swelling & dispersion properties, is insoluble in water, dilute acid, common organic solvents and oils. It is partially soluble in dilute alkali.
Brand
Micro Crystalline Cellulose is offered in ordinary non spray dried & spray dried directly compressible forms under the brand name LIBRAWCEL
Process
Rayon Grade wood pulp, the main raw material is hydrolyzed under very carefully controlled conditions. After Hydrolysis, specific inclusion of hydrophobic agents is done. This is followed by thorogh washing with de-mineralised water. The depathogenised slurry prepared is pumped for Spray Drying and finally blended and packed.
Spray Drying
For the first time in India, Spray Dried Micro Crystalline Cellulose is being manufactured & offered to the customer at competitive prices. The Spray drier has been supplied and installed by M/s. ALFA Laval in technical collaboration with APV Pasilac Anhydro, A/S Denmark.

The atomization of the feed to be dried takes place concurrent to the drying air in a very robust atomizer revolving at an ultra high speed. The profile of temperatures in the drier can be adjusted to give optimum drying conditions. The feed to the atomizer is governed automatically by the temperature of the air. The powder is collected at two points.
Direct Compressible Grade
Librawcel, Direct Compressible Grade of Micro Crystalline Cellulose can be compressed into self - binding tablets, a boon for tablets manufacturers.
Advantages
Direct Compressible Grade of Micro Crystalline cellulose performs as an excipient to assist in the flow, lubrication and binding properties of the ingredients to be tableted and improves stability of durgs. Facilitate rapid disintegration of the tablet. It can be used in direct compression of most drugs and because of savings in material, capital, equipment and labour, it compensates the higher price of Direct Compressible Micro Crystalline Cellulose over non spray dried Micro Crystalline Cellulose.
The conventional costly method of tableting through 6 process steps is replaced by 2 steps direct compression method of tableting. Detailed tests and investigations by various agencies for the use of Direct Compressible Grade Micro Crystalline Cellulose powder in tableting have shown :
Excellent Compression & Hardness
No Sign of Lubrication Difficulties
Good Flowing Properties
Reduces Friability & Weight Loss
Librawcel Standards
Particle Size / Moisture Content
Grade
Particle Size Standards
Average Particle Size
Moisture
Librawcel 101
+60 Mesh Not more than 1%
+200 Mesh Less than 30%
50 Micron
5
Librawcel 102
+60 Mesh Not more than 8%
+200 Mesh Less than 45%
100 Micron
5
Librawcel 103
+60 Mesh Not more than 1%
+200 Mesh Less than 30%
50 Micron
3
Microbiological Analysis
A
Total microbial count - NMT 100 CFU
B
Staphylococuus aureus negative
C
Salmonella species negative
D
E. coli negative
Comparison chart of Specificatoins
Specifications
I.P.
U.S.P.
B.P.
Librawcel Average
Analysis Result
Tests
Identificatoin
To Comply
To Comply
To Comply
To Comply USP
PH
5.0 to 7.0
5.5 to 7.0
5.0 - 7.5
5.8 to 6.5
Loss on Drying
NMT 5%
NMT 5%
NMT 6%
3.5 - 4.0
Water Soluble Substances
Max. 0.16%
Max. 0.16%
Max. 0.2%
Max. 0.12%
Residue on ignition
NMT 0.2%
NMT 0.05%
NMT 0.1%
Max. 0.05%
Heavy metals
NMT 10ppm
NMT 10ppm
NMT 10ppm
Max. 10ppm
Starch
Negative
Negative
Negative
Negative
Arsenic
NMT 2ppm
NMT 2ppm
NMT 2ppm
NMT 2ppm
Assay
97 - 102%
91 - 102%
91 - 102%
98.5 - 100%
Quality Control
At Libraw, we believe in offering quality products at affordable prices. Precautions are taken right from the sourcing of raw material to the final packaging. The procurement of raw material is subjected to intense quality check before being accepted. We have an inbuilt system of analyzing the quality at various levels of production to ensure a consistent superior product. We have a very elaborate modern sophisticated laboratory where the final product is analysed for the detailed specification before it is cleared for despatch.
Microbiological Laboratory
Libraw Pharma has a modern Micro Biological Laboratory to conduct micro biological tests essential to make hygienic products.
Packing
Packing is done in pre laminated HDPE bags. Any modifications in packing can be suited to the customer need. Librawcel is developed for the pharmaceutical industry where it has found extensive use as an excipient and diluent. It has replaced competitive products because of its uniqueness. For instance - In tableting, Starch is a good disintegrate but a poor binder; Lactose is a good binder but a poor disintegrant. Spray Dried Micro Crystalline Cellulose is an excellent binder and a good disintegrant.

Non Spray Dried Micro Crystalline Cellulose, though less expensive than Spray Dried Micro Crystalline Cellulose, is less pure and has poor flow properties. In some pharmaceutical tablet products, traces of inorganic impurities can markedly reduce drug stability and shelf life.
Librawcel - 102 Microcrystalline Cellulose, IP (Spray Dried)
Parameters
Specification
Result
Description
Fine or Granular, White or almost White, Free flowing Powder, Odorless
Free flowing, White powder Odorless
Solubility
Insoluble in water slight soluble in dil. Sodium Hydroxide solution. It is insoluble in dil. Acids and most organic solvents.
Complies
Identification
A
Should comply
Complies
B
Should comply
Complies
C
Should comply
Complies
pH
5 to 7.5
6.21
Starch and Dextrins
Absent
Absent
Organic Impurities
Should Comply
Complies
Water Soluble Substances %
NMT 0.2
0.14
Arsenic, ppm
NMT 2
Passes
Heavy Metal, ppm
NMT 10
Passes
Sulphated Ash, %
NMT 0.2
0.063
Loss on Drying %
NMT 6
4
Assay, % Cellulose
97 - 102
99.42
In-House Specification*
Particle Size %
Wt. + 60 mesh
NMT 8
Passes
Wt. +200 mesh
NLT 45
Passes
Librawcel - W Microcrystalline Cellulose, IP (Bulk Dried)
Parameters
Specification
Result
Description
Fine or Granular, White or almost White, Odorless
Fine, White, Odorless Powder Complies
Solubility
Insoluble in water slight soluble in dil. Sodium Hydroxide solution,insoluble in dil. Acids and most organic solvents & soluble in ammoniacal solution of copper tetra mine.
Indentification A, B & C
Should comply
Complies
B Degree of Polymerizatoin
NMT 350
195
pH
5 to 7.5
6.39
Starch and Dextrins
Absent
Absent
Organic Impurities
Should Comply
Complies
Water Soluble Substances %
NMT 0.2
0.1
Ether Soluble Sbustances
NMT0.05
0.02
Arsenic, ppm
NMT 2
Passes
Heavy Metal, ppm
NMT 10
Passes
Sulphated Ash, %
NMT 0.1
0.072
Loss on Drying %
NMT 6
3.6
Assay, % Cellulose
97 - 102
99.7
In-House Specification*
Particle Size %
Wt. + 60 mesh
NMT 1
Passes
Wt. +200 mesh
NLT 30
Passes