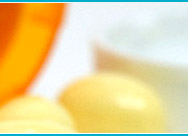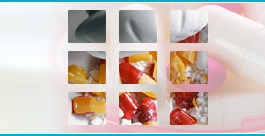 Lactose
Poly Vinyl Pyrolidone K-30
Ethyl Cellulose
Talcum Powder IP
Spirulina (Most Amazing food on earth)
Simithicone - Oil/Emulsion 33%
Xanthan Gum
Veegum
Aspartame
Micro Crystalline Cellulose & Carboxy Methyl Cellulose Sodium USP, NF, BP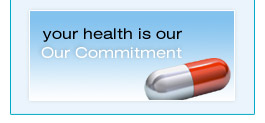 Home
»
Tablets
» Film Coating Polymer
Film Coating Polymer
Film Coat E30D is an aqueous dispersion of a neutral co-polymer which confirms to Ph. Europe. Solubility is not pH dependent and films readily permeable in gastric juices.
Use
For film coating of tablets, pellets, granules, powders.
For granulation process and pelletization.
For controlled released tablets and pellets.
For transdermal applications.
Features
Clear colourless transparent lacquer films are formed. Colours can be given with pigment or food colours. Films permeable in gastric juices.
Solubility
The aqueous dispersion is miscible with water in any proportion. A clear or slightly opalescent viscous can be obtained by mixing one part of Film Coat E30D with five parts of acetone or isopropanol.
Applications
Coating of tablets, pills for protecting the drug from surrounding environment, particularly air, moisture, light, thus retaining required stability.
Masking unpleasant taste and odour, thus overcoming resistance to drug ingestion. Providing product 'identity' for differentiation of products from manufacturing, storage to patient.
Imparting cosmetic elegance to product appearance, masking, any noticeable visible differences in tablet core from batch to batch.
Reducing risk of interactions between incompatible ingredients
Improves mechanical integrity, eliminating possibility of abrasions chipping etc…
Isolating porous cores
Extending and improving keeping properties
To improve compression characteristic (hardness during tableting).
Controlled Release Tablets
As a binder of film former in the manufacture of porous matrix tablets (wet granulation) with delayed release of the active substance. As a film former, mixed with other dispersions to control permeability.
Transdermal Systems
To regulate release of drug from transdermal systems on the membrane principle. Odour - Weakly aromatic. ¤ To improve the skin tolerability of trnasdermal therapeutic systems with occlusive properties.
Advantages
Less proportion of polymer is required.
Low temperature for film formation.
Neutral (pH independent) film formation.
Stability over a broad temperature range.
Exhibits excellent colour value and self shine shade.
Marginal weight gain in tablets.
Hydrophobic.
Specification
Appearance - White, milky liquid.
Odour - Aromatic.
Content - 28.5 to 31.5% w/w dry polymer.
Acid Value - Nil.
Solubility - Water or organic solvent - alcohols, acetone.
Toxicity
Film Coat E30D is a high molecular weight polymer. It is not absorbed by the body tissues and is totally safe for human oral consumption. Test for toxicological tolerance show that it does not have any pronounced physiological action and is non-toxic.
Plasticizer
Plasticizer are not necessary but permeabilities of polymer can be regulated by addition of polyethylene glycois, vinyl alcohol or pyrolidone as water soluble additives.
Average Requirement
8.5 gms. Film Coat E30D per 1 kg. tablets for film coating.
Precaution
Coagulation may occur due to electrolytic effect, pH changes, foam formation, frost, and by high speed stirring.
Storage
At low temperature not exceeding 350c. Keep away from frost.
Shelf Life
Two years from the date of manufacturing.
Packing
5 kg., 20 kg., net in H.D.P.E. drum.
Certificate of Analysis
Test
Specification
Results
Description
An Opaque, White, Slightly Viscous Liquid
An Opaque, White, Slightly Viscous Liquid
Solubility
Miscible With Water, Soluble In Acetone, Ethanol. Ipa.
Conforms
Identification
A. Complies
B. Complies
C. Complies
D. Complies
Conforms
Relative Density
1.037 To 1.047
Conforms
Appearance Viscosity
Nmt 50 M Pa. S
6 Cps
Appearance Of A Film
Complies
Complies
Particular Matter
Complies
Complies
Residue Monomers
Nmt 0.1%
0.00545%
Residue On Evaporation
28.5% To 31.5%
30.4%
Heavy Metals
Nmt 10 Ppm
Complies
Sulphated Ash
Nmt 0.04%
Complies
Microbial Contamination
Total Viable Aerobic Count Nmt 103 Micro Organisms Per Gram
Complies