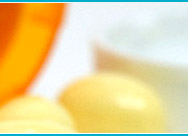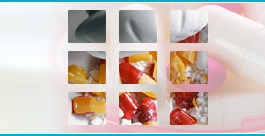 Lactose
Poly Vinyl Pyrolidone K-30
Ethyl Cellulose
Talcum Powder IP
Spirulina (Most Amazing food on earth)
Simithicone - Oil/Emulsion 33%
Xanthan Gum
Veegum
Aspartame
Micro Crystalline Cellulose & Carboxy Methyl Cellulose Sodium USP, NF, BP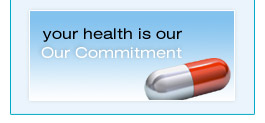 Home
»
Tablets
» Controlled/Sustained Release Polymer
Controlled/Sustained Release Polymer
Controlled / Sustained Release Coat S100 is an anionic co-polymer which confirms to USP/NF specifications of "Methacrylic Acid Co-Polymer" Type B. It is insoluble in acids and pure water, soluble in neutral to weakly alkaline medium.
Use
For sustained release and enteric film coating of tablets, pills, pellets, granules, powder etc
Features
Appearance : Controlled/Sustained Release Coat S100 films are colourless and transparent, desired colour can be given with pigments
Solubility : Insoluble in water, in buffer solution below pH 7.0 and natural gastric fluids. Soluble in the region of the intestinal tract, where the fluids are neutral to weakly alkaline and in buffer solutions above pH 7.0
Applications
Enteric coating for resistance to gastric fluid, (to protect active drug from influence of acids, prevent irritation of gastric mucosa) or to delay drug release in the intestine, when thick layers are applied.
Enteric coating of tablets, pills for protecting the drug from surrounding environment, particularly air, moisture, light, thus retaining required stability.
Masking unpleasant taste and odour, thus overcoming resistance to drug ingestion. Providing product 'identity' for differentiation of products from manufacturing, storage to patient
Imparting cosmetic elegance to product appearance, masking, any noticeable visible differences in tablet core from batch to batch.
Reducing risk of interactions between incompatible ingredients.
Improves mechanical integrity, eliminating possibility of abrasions chipping etc…
Insulating hygroscopic cores.
Isolating porous cores.
Extending and improving keeping properties.
As a binder of film former in the manufacture of porous matrix tablets (wet granulation) with delayed release of the active substance.
Advantages
Option of solvent or semi aqueous media.
Less quantity required, reducing volume of solution, so shortning production time.
Stability over a broad temperature range.
Exhibits excellent colour value.
Marginal weight gain in tablets.
Hydrophobic.
Specification
Appearance - White, fine, free flowing powder.
Odour - Weakly aromatic.
Content - Min. 95% dry polymer.
Acid value - 180 - 200 mg KOH/gm dry substance.
Solubility - Isopropyl alcohol, acetone, methanol, ethanol, methanol/water etc.
Toxicity
Controlled/Sustained Release Coat S100 is a high molecular weight polymer. It is not absorbed by body tissues and is totally safe for human oral consumption. Test for toxicological tolerance show that it does not have pronounced physiological action and is non-toxic.
Grades
Controlled/Sustained Release Coat S100 - Powder form.
Controlled/Sustained Release Coat S12.5 - Containing 12.5% dry polymer in isopropanol solutions.
Plasticizer
Controlled/Sustained Release Coat S100 film are brittle to improve elasticity, use of plasticizer is strongly recommended. The recommended plasticizer are poly-ethylene glycol, dibutyl phthalate, Castor Oil, diethyl phthalate, triacetin, triethyl citrate etc… usually 10% of plasticizer will sufficient, but if necessary, can be increased to 25
Average Requirement
40 gms. Controlled/Sustained Release Coat S100 per 1 kg. tablets for enteric coating.
Storage
At low temperature below 400c. Protect from moisture
Shelf Life
Minimum 5 years from manufacturing date.
Packing
5 kg., 20 kg., net in corrugated box.
Certificate of Analysis
Test
Specification
Results
Description
White Powder Having A Faint Characteristic Odor
White Powder Having A Faint Characteristic Odor
Solubility
The Polymer Is Insoluble In Water In Diluted Acid In Simulated Gastric Fluid
Solubility In I.P.A & Acetone
Identification
A. Complies
B. Complies
Complies
Viscosity
Bet'n 50 To 200 Cps
102 Cps
Loss On Drying
Nmt 5.0%
1.0%
Residue On Ignition
Nmt 0.1%
Complies
Heavy Metals
Nmt 0.002%
Complies
Limit of monomers
Nmt 0.05%
0.0066%
Organic Volatile Impurities
Complies
Complies
Assay for Methacrylic Acid Copolymers Content
Bet'n 27.60 To 30.70%
29.26%